La qualità e la potenza di sempre, nelle dimensioni che già utilizzi, adesso anche per applicazioni speciali quali droni, jet bimotore o plurimotore e altro.

The quality and the power you already know, in the same sizes, now also for special applications such as multicopters, drones, and two-or more-jet engined planes.





Fornito da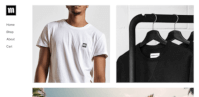 Crea il tuo sito web unico con modelli personalizzabili.